New from CREOD
Skin disease prevention in the workplace: focus on health care. Launch e-module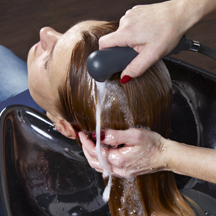 Work-related contact dermatitis (WRCD) is a common skin disease caused by exposure to an allergen or irritant in the workplace. People involved in wet work (e.g. dishwashers, cleaners, mechanics, hairdressers) are particularly vulnerable. In some industries, up to 15% of workers are affected. Most often, WRCD affects the hands.
WRCD can make it painful or impossible to continue work, and not all workers with WRCD get better. Many workers live for years with undiagnosed and untreated WRCD. CREOD research shows that the key to better outcomes is shortening the time between the start of the rash and a definitive diagnosis. Prevention is the ultimate goal.
CREOD research addresses the full spectrum of the health and safety continuum: from prevention, exposure assessment, early recognition and diagnosis, to treatment and return-to-work. Our studies have focused on determining the prevalence, length of time between the onset of symptoms and definitive diagnosis, health care worker awareness, ongoing health effects, and work disruption associated with WRCD. CREOD has also identified barriers and facilitators for return to work, and effective strategies and practices for WRCD prevention.
LUNG-SKIN INTERACTIONS
Some agents can cause allergic responses in both the skin and respiratory systems. Often, the same chemical may cause WRCD in one worker, and occupational asthma (OA) in another. Prevention of these diseases depends on a better understanding of both the host factors and environmental factors involved. Our lung-skin workshop in Fall of 2006 was groundbreaking in furthering our understanding of the complex relationships and interactions between multiple agents, exposure factors, and manifestations affecting multiple organ systems.
Follow the links on the left to learn more.