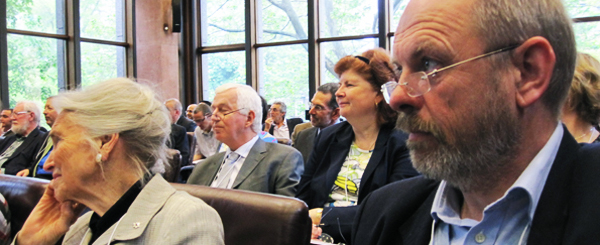 The 4th Jack Pepys Work-related Asthma Workshop on Work-related asthma and airway diseases, co-chaired by Dr Susan M Tarlo, University of Toronto and Dr Jean-Luc Malo, Université  de Montréal, was held 14th May 2010 at the University of Toronto at the Munk International Centre. Co-sponsors were the Ontario Workplace Safety and Insurance Board, Quebec IRST and CSST, Canadian Institutes of Health Research, AllerGen NCE, CREOD and the American Thoracic Society.
The Workshop was very successful with 72 participants, including 57 internationally recognized experts in occupational airway disease and 16 trainees and allied health professionals from Europe, Ontario and Quebec. Topics discussed included public health considerations, exposure considerations, outcome, prevention and surveillance of work-related asthma as well as a session on other work-related airway diseases. An initial short presentation on each topic was followed by extensive discussion and identification of knowledge gaps and research needs.
A Proceedings document is being prepared and will be submitted to the American Thoracic Society as a manuscript for peer-review publication.