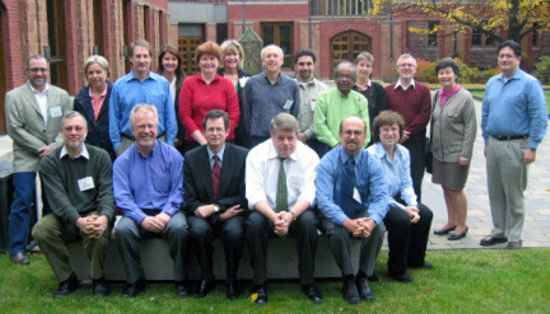 Many allergens in the workplace continue to cause both occupational allergic contact dermatitis (OACD) and occupational allergic asthma (OAA).  Often, the same chemical may cause OAA in one worker and OACD in another.  In order to prevent occupational allergic skin or lung disease we need to understand both the host factors and environmental factors that lead to their development.  Traditionally, research related to OACD and OAA has been done in organ system silos, with the work focusing on either lung disease or skin disease, but rarely the two together.
In 2005, CREOD held a workshop that brought together researchers who have experience in the host and environmental components of OACD and OAA and in particular, those who have considered the two organ systems together, either from a mechanistic or response perspective, to elucidate the set of questions that need to be addressed in future work and develop collaborations between researchers who have not worked together previously to pursue these questions.
A group of 58 attended six presentations on Nov 4th, and on Nov 5th a smaller group of 18 researchers and clinicians discussed the issues and identified key research areas for further work.
Read the meeting summary here: Lung-Skin Meeting Summary (PDF)